Deck Repair In Poplar Grove, IL
Transform Your Old Deck Into A Stunning Entertainment Area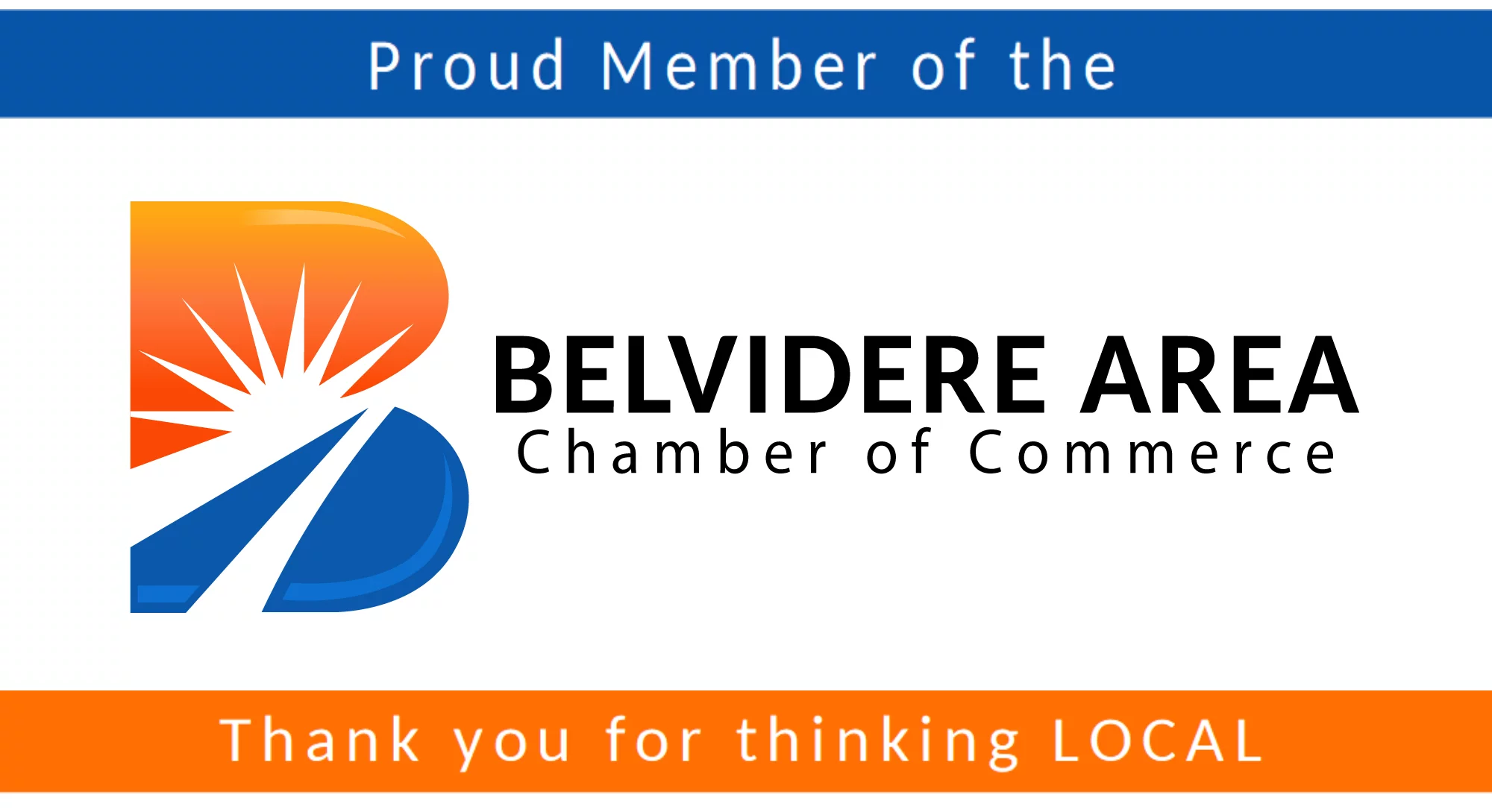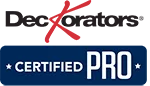 Secure Your Deck and Protect Your Family's Fun Time
Your deck is a central hub for outdoor entertainment and relaxation, so it's essential to ensure that it's a safe environment for your family and friends. Damaged or worn-out decking can pose a significant risk to those who use it.
Our professional deck repair and safety inspection services are designed to give you peace of mind and secure your deck against potential hazards. From repairing loose or broken boards to reinforcing railings and stairs, we'll work to make your deck a safe and enjoyable space for your family's fun time.
Popular Upgrades For Deck Repair
Use durable aluminum railings that last to keep your deck looking great.
Free up your time by using low-maintenance decking.
Keep your deck safe for your family by protecting it from moisture and rot.
Does My Deck Need A Makeover?
If you have a deck that's been around for a while, it's essential to keep an eye out for signs that it may need updating. One of the most obvious signs is visible wear and tear, such as cracked, warped, or splintered boards. 
If you notice that your deck feels unstable, bouncy, or spongy, it could be a sign of rot or other structural issues. By keeping an eye out for these signs and taking action promptly, you can keep your deck in top condition and enjoy your outdoor space for years to come.
Our Deck Repair Portfolio
Creating beautiful and functional decks for our homeowners is our top priority. Please browse our gallery for inspiration.
Before
After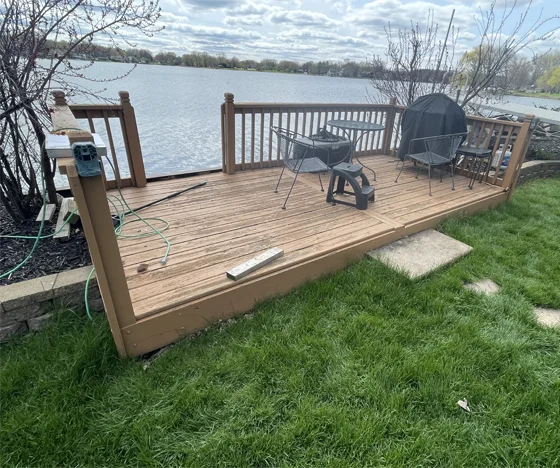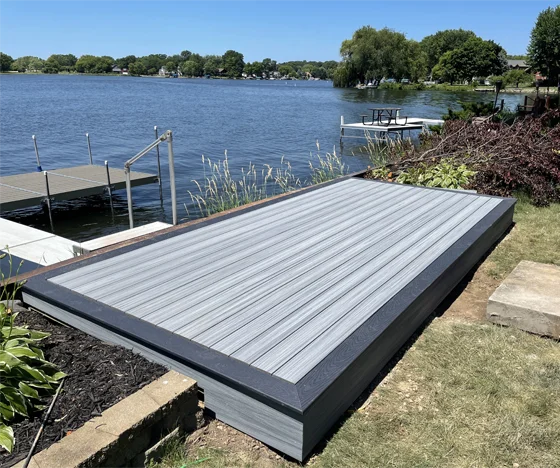 Before
After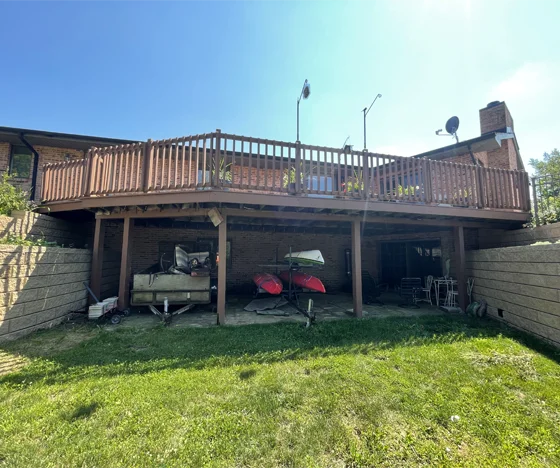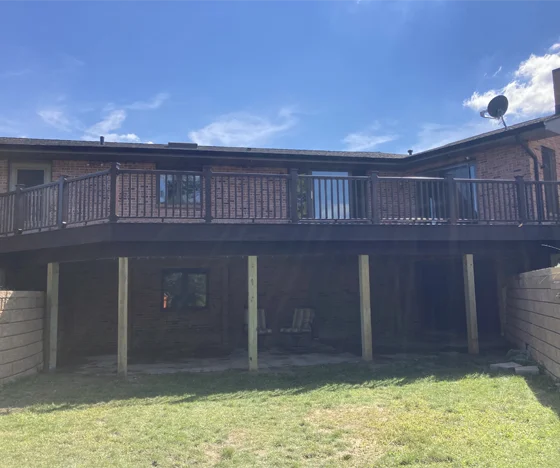 Before
After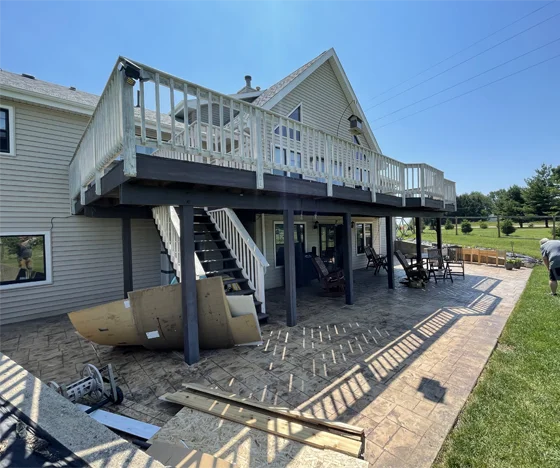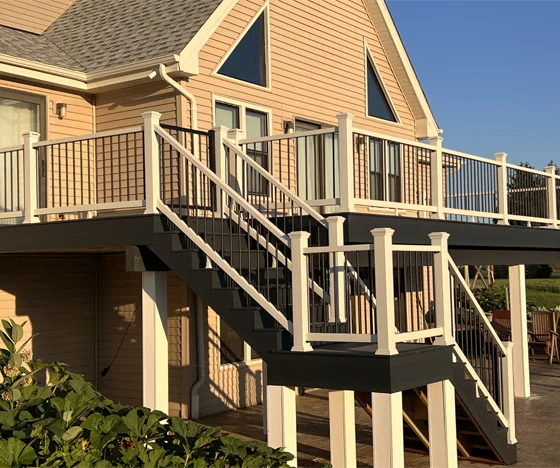 Committed To Making Sure Your Deck Is Well-Built
You Can Count On Us To Do Things Right
We Have Industry Experience
We are the area's only company that specializes in decks and only decks.
From start to finish, our team makes your deck project easy.
We pride ourselves in knowing the current codes and going above and beyond what is required when building decks.
Restore Your Deck And Spend More Time Outdoors
*Prices are averages and may vary depending on the size of your project and the materials used. You will get an exact quote for your unique project after the on-site consultation.
We've developed an easy process for you to go from an idea to enjoying your dream deck.
Your Experience Is Important To Us
Please read what previous clients have said about working with us.
Frequently Asked Questions
Can you help us with an insurance claim on our deck?
Yes, we will help you with the insurance claim for your deck.
How long does deck repair take?
The time to complete a deck repair depends on the extent of damage and the scope of work. Typically, deck repairs take anywhere from 1-5 days.
Can we reuse the framing?
It depends on the condition of the framing. In most cases, it makes sense to replace the framing due to age. However, we are sometimes required to replace the framing due to code issues.
What is the minimum job size/cost?
Our project minimum is $5,000.